Sheets & Plates
Jaydeep Steels & Alloys is a master distributor, manufacturer, and exporters in all types of sheets and plates available in a different thickness, grades, and dimensions as per client's requirements. Our clients can avail from us plates that are manufactured using the high-grade material. These are extensively used in various Industrial verticals and applications for end use.
Owing to the diverse requirements of various industries, our dedicated team committed to serving a complete range of sheet & plates in many finishes which includes Cold Rolled Sheets & Plates, Hot Rolled Sheets & Plates, Galvanized Sheets & Plates, Polished Sheets & Plates etc. that made up of stainless steel, carbon steel, alloy steel, nickel alloy, Aluminium, titanium materials.
The offered product range by us includes formable and high-strength, boron and weather-demanding steels. Our Sheet Metal is highly appreciated for its corrosion resistance, durability & high tensile strength and used for medical tables, car bodies, airplane wings, roofs for buildings (architecture), and critical applications.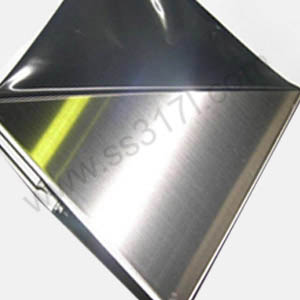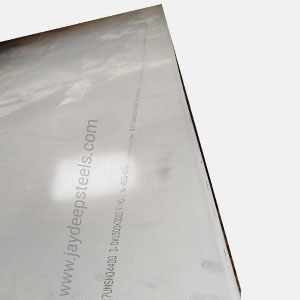 Please contact us today, our expert team is available to help you select the best product for your application.
SHEETS & PLATES MATERIALS & GRADES
Jaydeep Steels & Alloys stocks a wide range of materials and grades. Below are a list of all standard sheets and plates materials and grades we stock.
Stainless Steel Sheets & Plates:
310 SS Sheets & Plates
316Ti SS Sheets & Plates
317L SS Sheets & Plates
321H SS Sheets & Plates
347H SS Sheets & Plates
416 SS Sheets & Plates
904L SS Sheets & Plates
17.4ph SS Sheets & Plates
15.5ph SS Sheets & Plates
Super Duplex & Duplex Steel Sheets & Plates:
Duplex Steel 2205 Sheets & Plates
Duplex Steel UNS S31803 Sheets & Plates
Super Duplex 2507 Sheets & Plates
Super Duplex UNS S32750 Sheets & Plates
Super Duplex Zeron 100 Sheets & Plates
Super Duplex Zeron UNS S32760 Sheets & Plates
Hastelloy Sheets & Plates:
C276 Hastelloy Sheets & Plates
C22 Hastelloy Sheets & Plates
Monel Sheets & Plates:
400 Monel Sheets & Plates
K500 Monel Sheets & Plates
Inconel Sheets & Plates:
600 Inconel Sheets & Plates
625 Inconel Sheets & Plates
800 Inconel Sheets & Plates
718 Inconel Sheets & Plates
Aluminium Sheets & Plates:
6061 Aluminium Sheets & Plates
7075 Aircraft Aluminium Sheets & Plates
5052 Marine Aluminium Sheets & Plates
6063 Aluminium Sheets & Plates
1100 Aluminium Sheets & Plates
Brass Sheets & Plates:
C230 Brass Sheets & Plates
C260 Brass Sheets & Plates
C330 Brass Sheets & Plates
Titanium Sheets & Plates:
CP3- Grade 2 Titanium Sheets & Plates
Grade 5 – Titanium 6AI – 4 V Sheets & Plates
Alloy 20 Sheets & Plates:
19 Alloy 20 Sheets & Plates
19HS Alloy 20 Sheets & Plates
254SMO Alloy 20 Sheets & Plates
Ni-200 Alloy 20 Sheets & Plates
Cupro-Nickel Sheets & Plates:
90/10 Cupro-Nickel Sheets & Plates
90/10 Cupro-Nickel Sheets & Plates
Alloy Steel Sheets & Plates:
ASTM A387 Gr. 11 CL. 2 Alloy Steel Plates
ASTM A387 Gr. 12 CL. 2 Alloy Steel Plates
ASTM A387 Gr. 12 CL. 2 Alloy Steel Plates