Bars & Rods
Jaydeep Steels & Alloys is a dynamic organization producing and delivering world-class Bars and Rods to cater to growing demands and standards of diverse industries. With state-of-the-art machinery and manufacturing techniques, we can produce high-end Bars and Rods to ensure that the products always exceed customer's expectations.
We stock Rods and Bars falt="SS 347 Round Bar Providers" title="SS 347 Round Bar Providers"rom unalloyed steels to the highest alloyed tool steel materials like Stainless Steel Bars & Rods, Duplex & Super Duplex Steel Bars & Rods, Hastelloy Bars & Rods, Monel Bars & Rods, Inconel Bars & Rods, Aluminium Bars & Rods, Brass Bars & Rods, Titanium Bars & Rods, Alloy 20 Bars & Rods, Cupro-Nickel Bars & Rods and many more.
We manufacture, supply and export Round Bar, Hexagon Bar, Square Bar, Hollow Bars, Rectangular Bar & Rods products in various dimensions and grades that feature superior strength, finish and dimensional integrity with accurate lead tolerances. We offer cut to size products with respect to various national and international standards to our customer.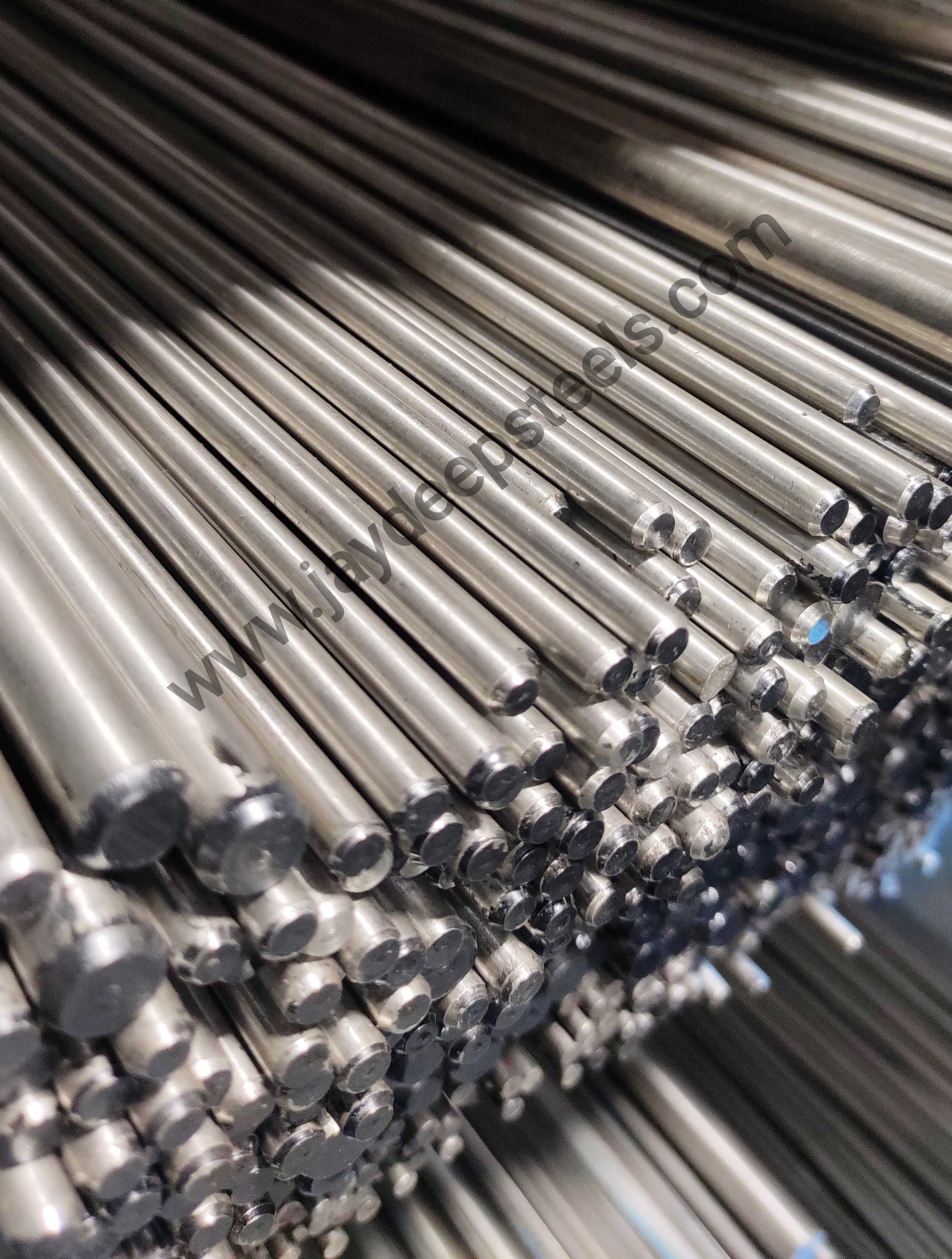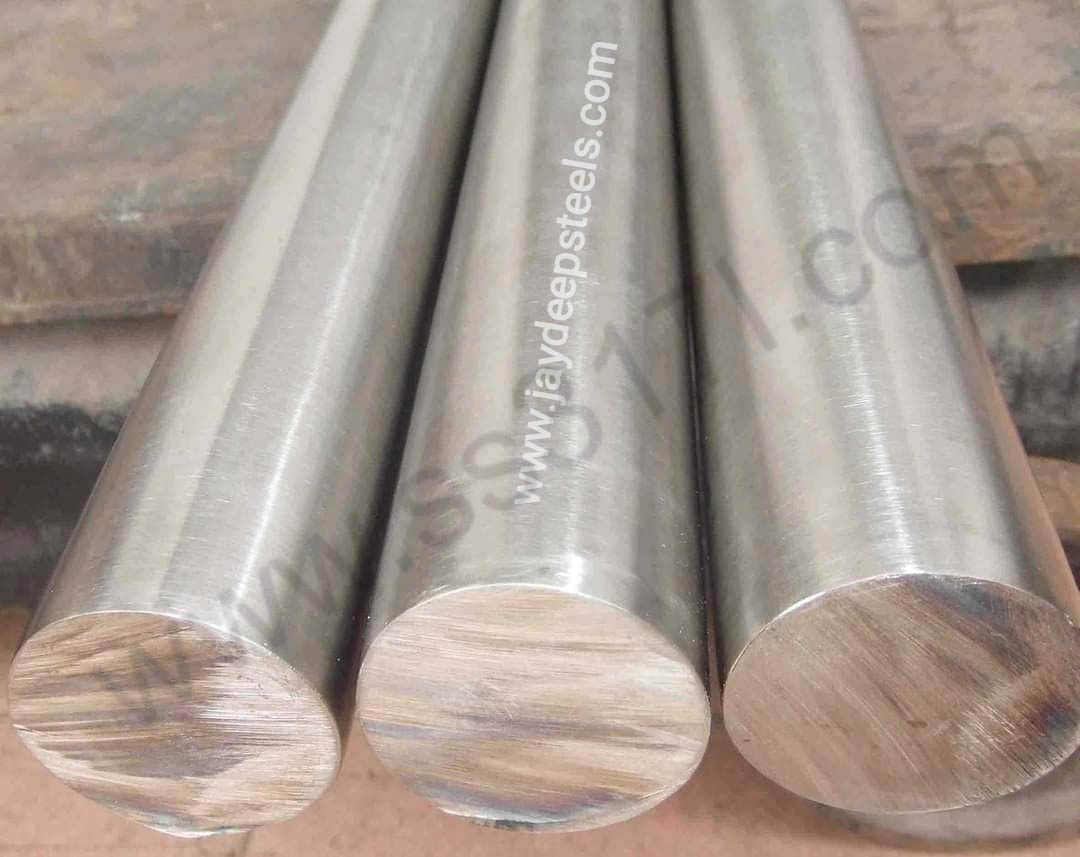 Our Rolled Threads Bars and threaded rods come in cold rolled, annealed and normalized surface finish. They have an incredibly wide range of uses and applications for many different industries such as the cement industries, military equipment, shipbuilding, part machining processing, technology related, paper, and other types of industries. Kindly contact us today to request a free quote!
BARS & RODS MATERIALS & GRADES
Jaydeep Steels & Alloys stocks a wide range of materials and grades. Below are a list of all standard bars & rods materials and grades we stock.
Stainless Steel Bars & Rods:
317L Stainless Steel Bars & Rods
321H Stainless Steel Bars & Rods
347H Stainless Steel Bars & Rods
316Ti Stainless Steel Bars & Rods
310 Stainless Steel Bars & Rods
416 Stainless Steel Bars & Rods
904L Stainless Steel Bars & Rods
17.4ph Stainless Steel Bars & Rods
15.5ph Stainless Steel Bars & Rods
Super Duplex & Duplex Steel Bars & Rods:
UNS S32750 / 2205 Duplex Steel Bars & Rods
UNS S32760 / 2207 Super Duplex Steel Bars & Rods
Hastelloy Bars & Rods:
C276 Hastelloy Bars & Rods
C22 Hastelloy Bars & Rods
Monel Bars & Rods:
400 Monel Bars & Rods
K500 Monel Bars & Rods
Inconel Bars & Rods:
600 Inconel Bars & Rods
625 Inconel Bars & Rods
800 Inconel Bars & Rods
718 Inconel Bars & Rods
Aluminium Bars & Rods:
6061 Aluminium Bars & Rods
7075 Aircraft Aluminium Bars & Rods
5052 Marine Aluminium Bars & Rods
6063 Aluminium Bars & Rods
1100 Aluminium Bars & Rods
Brass Bars & Rods:
C230 Brass Bars & Rods
C260 Brass Bars & Rods
C330 Brass Bars & Rods
Titanium Bars & Rods:
CP3- Grade 2 Titanium Bars & Rods
Grade 5 – Titanium 6AI – 4 V Bars & Rods
Alloy 20 Bars & Rods:
19 Alloy 20 Bars & Rods
19HS Alloy 20 Bars & Rods
254SMO Alloy 20 Bars & Rods
Ni-200 Alloy 20 Bars & Rods
Cupro-Nickel Bars & Rods:
90/10 Cupro-Nickel Bars & Rods
70/30 Cupro-Nickel Bars & Rods